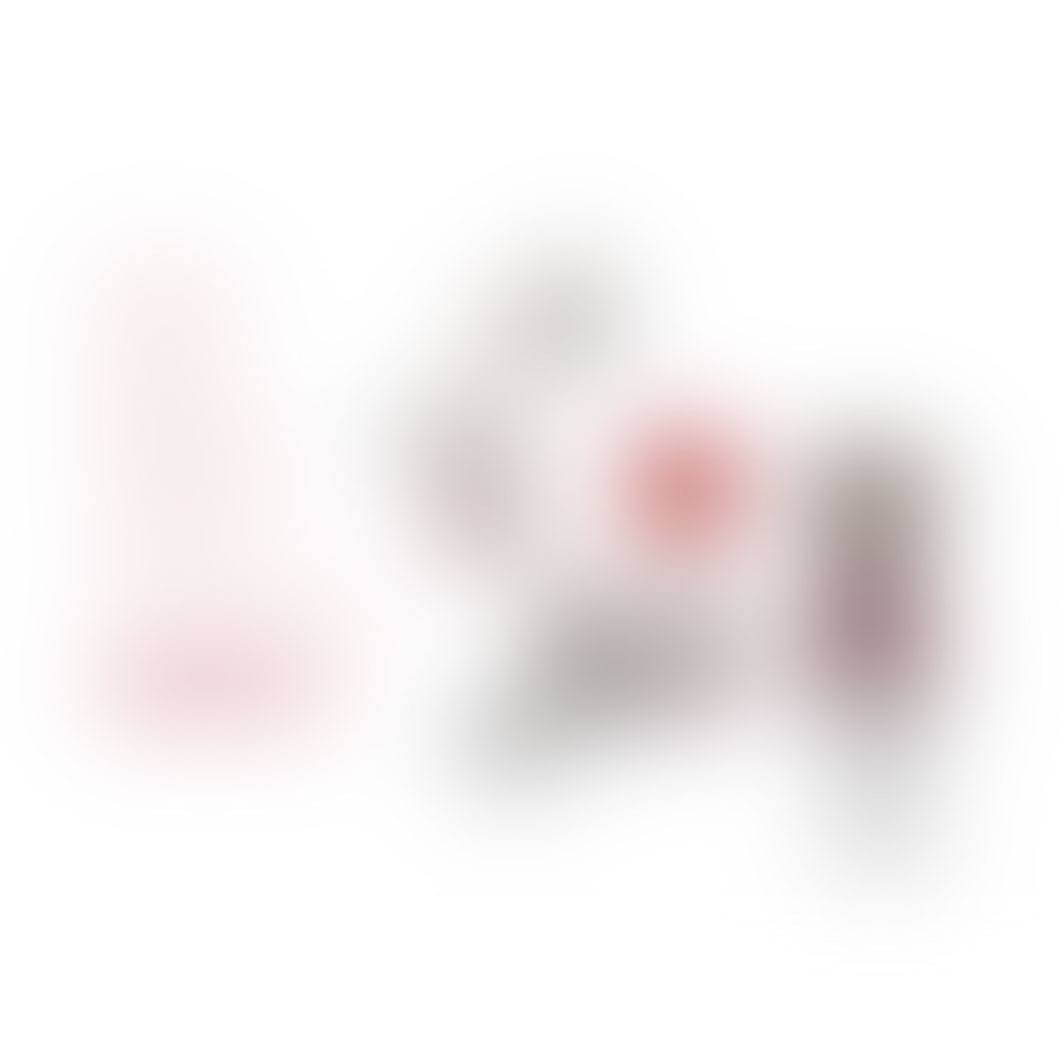 Laboratory for Social-Emotional Development and Intervention

RAISE
​
Research:
About
Project Description
What?
RAISE is a research–practice project funded by the SSHRC Partnership Development Grant that is focused on the promotion of social-emotional development and mental health in young children and families. The two goals of the project are to implement and evaluate: 1) a needs assessment of the current mental health, social-emotional development, and needs of children and caregivers living in the Peel region, and 2) a training initiative supporting caregivers' and EarlyON and Child Care educators' capacities to promote child social-emotional development and mental health.
Why?
Children's well-being and positive development are of utmost importance to the future of our society. Already existing concerns related to child well-being have been exacerbated by the COVID-19 pandemic, with many reports indicating declines in child mental health since the start of the pandemic. This project aims to proactively address the opportunities to support potential and address challenges by gaining a better understanding of the current strengths and needs of children living in Peel, and by applying this knowledge to provide direct support to children and families through a training initiative. In addition to applying knowledge of the strengths and challenges specific to Peel, 20+ years of research on social-emotional development from Dr. Malti and the SEDI lab will be applied to develop and implement a training initiative for caregivers and educators. The focus of the training is on caregivers and educators as they are key support figures for children during the early years. If caregivers and practitioners can promote young children's social-emotional capacities (e.g., emotion regulation, empathy, self-reflection) and mental health, children may be better equipped to reach their full developmental potential and navigate well-being challenges as they develop.
Wh0?
For the needs assessment and training initiative, we focus on children, families, and educators in the Peel region. Caregivers of children ages 0 to 8 years complete an online survey. To supplement the survey, a select group of interested caregivers and educators are participating in virtual interviews to answer questions about the strengths and developmental needs of children and families from the Peel region. For the training initiative, caregivers of children ages 3 to 8 years and educators (i.e., those working with children ages 3 to 8 years in EarlyON or Child Care centres in Peel) are participating in a 1-month training program (~1.5 hrs per week).
How?
We have recruited a sample of families to appropriately reflect the broad diversity of the Peel region. The needs assessment is conducted using an online questionnaire and virtual case study interviews. The virtual interviews are conducted one-on-one with a trained facilitator from our team. The training initiative is delivered online using a Learning Management System (LMS) with a hybrid model of self-paced training and virtual live group sessions facilitated by an expert from the SEDI lab.
Impact?
This project provides direct support to families and educators living in the region of Peel by 1) increasing understanding of children's and families' current strengths and needs, and 2) applying this knowledge to inform training aimed at supporting children's and families' strengths and needs. This interdisciplinary partnership also provides an opportunity to increase communication and collaboration between research, practice, and policy leaders in the community, and to better understand the strengths and challenges related to the implementation of our research-based training initiatives. This will ultimately inform large-scale rollout and public health initiatives.
About
Resources for Families
Contact Us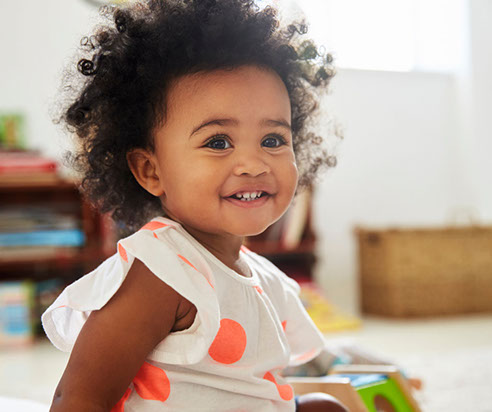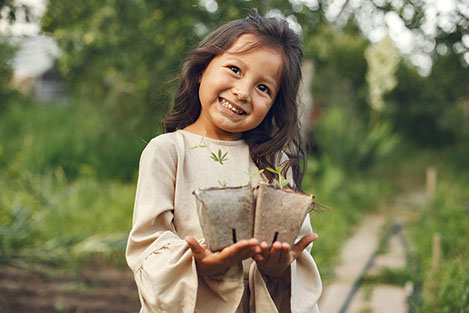 Team
Dr. Tina Malti, Principal Investigator
Tina Malti is a professor of psychology and founding director of the Laboratory for Social-Emotional Development and Intervention (SEDI) at the University of Toronto. In July 2019, Tina created and became the founding director of the Centre for Child Development, Mental Health, and Policy (CCDMP) at the University of Toronto Mississauga. The vision of this multi-disciplinary research centre is to foster every child's healthy development and potential for kindness, both locally and globally. → Click here to learn more about Dr. Malti and her work.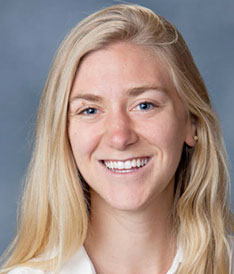 Dr. Ruth Speidel, Postdoctoral Fellow
Ruth Speidel received her Ph.D. in Developmental Psychology from the University of Notre Dame and joined the SEDI lab as a postdoctoral fellow in Fall 2020. Her research interests focus on examining mechanisms at play in the development of child social-emotional development, with a focus on emotion and self-regulation. In addition, she is interested in how research can be applied to inform interventions aimed at ameliorating negative developmental trajectories in children and families who experience adversity. → Click here to learn more about Dr. Speidel and her work.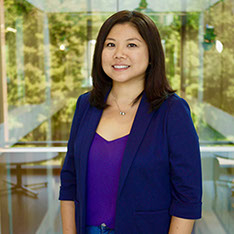 Chanel Tsang,
Administrative Assistant & Community Liaison
Chanel Tsang received her bachelor's degree from the University of Toronto and spent more than fifteen years in the education, early years, and non-profit sectors. She has worked with the Mississauga community for many years in EarlyON Child and Family Centres, developing her passion for working with families and young children, community building and engagement, and social-emotional development and health. Her current work weaves many of these experiences together as she assists the centre's commitment to supporting families and practitioners in promoting children's social-emotional development, learning, and well-being.
→ Click here to learn more about Chanel Tsang and her work.
We also have a wonderful team of undergraduate volunteers who work on the RAISE project, including Crystal Mui, Anahita Bahreini-Esfahani, Brianna Valenzuela, and Simisolaoluwa Olapade.
About
Resources for Families
Contact Us
Our Partners
This project would not be possible without the support of our community partners in the Early Years and Child Care sectors in the Peel region (e.g., practitioners, service providers, and policymakers) and nationally. We are thankful to partner with:
FAQ
What happens if I change my mind about participating?
At any point leading up to, during, or after the project, you are free to withdraw from participation. If we have already collected data from you, we will gladly erase it from our records at your request.
What happens to the data collected?
Your data will be stored in an electronic file on a secured server within the University of Toronto Mississauga with an ID number assigned for you and will not include personally identifiable information. The information we collect is only used for the purposes described to you in the consent form. The group-level results from our studies are typically first presented at a professional scientific conference and then reported in a scientific journal and shared with the public through infographics and social media outlets. At no point will we share any information identifying individual children, families, or educators.
Will my data be kept confidential?
Yes. Any information we receive from families, through registration or participation in any of our studies, is never shared with anyone outside of our laboratory. All participants in our studies are identified using an ID number rather than by name in all research records.
Can I see my results or the results of my child?
– We only report general trends across children, parents, or educators. We will not analyze or report any individual's results.
– Throughout the project and as the project comes to an end, we will provide a description of our overall, group-level findings to families through our newsletter, including information on any scientific presentations, journal publications, and/or knowledge translation material emerging from the study.
Selected Publications
for a complete list of publications, go to:
http://www.tinamalti.com/publications-inpress.html
Malti, T. (2020). Children and Violence: Nurturing social‐emotional development to promote mental health. Social Policy Report, 33(2), 1-27. →https://doi.org/10.1002/sop2.8
Malti, T. (2020). Kindness: a perspective from developmental psychology. European Journal of Developmental Psychology, 1-29. →https://doi.org/10.1080/17405629.2020.1837617 →PDF
Malti, T., & Song, J. -H. (2018). Social-emotional development and aggression. In T. Malti & K. H. Rubin (Eds.), Handbook of child and adolescent aggression (pp. 127-144). New York, NY: Guilford Press
Malti, T., Beelmann, A., Noam, G. G., & Sommer, S. (2018). Innovation and Integrity in intervention research: Conceptual issues, methodology, and knowledge translation. Prevention Science, 19(3), 271-273. →https://doi.org/10.1007/s11121-018-0868-7 →PDF
Malti, T., Noam, G. G., Beelmann, A., & Sommer, S. (2016). Toward dynamic adaptation of psychological interventions for child and adolescent development and mental health. Journal of Clinical Child & Adolescent Psychology, 45(6), 827-836. →https://doi.org/10.1080/15374416.2016.1239539 →PDF
Malti, T., Chaparro, M. P., Zuffianò, A., & Colasante, T. (2016). School-based interventions to promote empathy-related responding in children and adolescents: A developmental analysis. Journal of Clinical Child & Adolescent Psychology, 45(6), 718-731. →https://doi.org/10.1080/15374416.2015.1121822 →PDF
Malti, T., Dys, S.P., & Zuffianò, A. (2015). The moral foundations of prosocial behaviour. Encyclopedia on Early Childhood Development [online]. CEECD, SKC-ECD; May 2015. → https://www.child-encyclopedia.com/prosocial-behaviour/according-experts/moral-foundations-prosocial-behaviour
About
Resources for Families
Contact Us
Contact Information
Cell phone: (647) 410-4844
Email: raise.ccdmp@utoronto.ca
The SEDI Lab is located on the 4th floor of Deerfield Hall at the University of Toronto Mississauga (UTM).
Our lab's address is:
3359 Mississauga Road North
Department of Psychology
Deerfield Hall, Fourth Floor, Room 4055
Mississauga, ON
L5L 1C6
Feedback & Questions Form